Semco Hardware Parts
Having a way to identify your Semco Window Parts online should be simple.
This company is now out of business, but we can assist you with many different Semco window parts such as the balance systems, operators tilt latches and pivot bars for your window. We can assist you with all your Semco Replacement Parts needs either in stock or available to order. We ship out nationwide to all 50 states and if you submit a picture of your component, we will figure out exactly which one you need and get you a cost.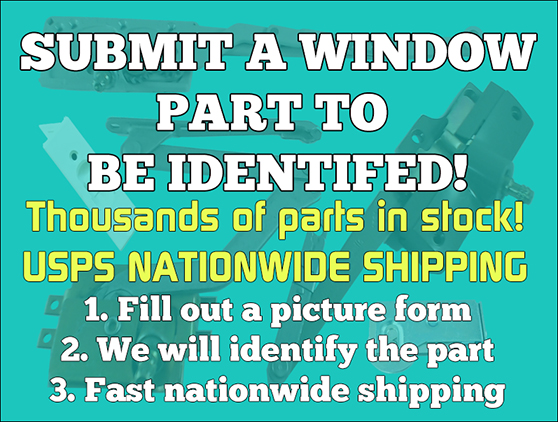 We stock all Semco window hardware, if you require any exact part you can give us a phone call or browse our website for more information on the item that you may need. We also give you quotes on models and how to paint them. So, give us a call and we can do the guess work just please include a phone number in your order. We will call you if your order has any changes.
Semco Replacement Parts
We can install at your home or we can deliver it to your home, and you can have a handyman install it when you are ready. We have no minimums for our pricing, and we will provide any service you request. We have over 30 years of experience identifying your replacement parts. Our experience includes installing most of the major brands of operators, glass units, pivot bars, balancing systems, and jamb liners.
If you cannot find the exact Semco replacement parts you need or the component you want is not in stock, just ask for a quote and we will get you it in a timely manner. Our pick and place orders system ensure that your window part is shipped to you as soon as the order is available. We have access to all the window replacement parts in the industry and are your one stop for all Semco window parts. If you are looking for the perfect replacement hardware for your window, we are your company.
This cost includes shipping and insurance. Orders may be placed over the phone or on our website. We only require some original pictures of your parts to request an order. Our local center is open for walk-ins Monday through Friday, and Saturdays 10 a.m. to 6 p.m. Please call for appointment if you need something quickly. You can call us for advice, questions or to schedule a service call for your window. We look forward to helping you fix your current sliding doors or windows with the same quality we are known for in the industry.
Our licensed team can help you to find the repair parts you will need for the broken or damaged windows quickly. We provide many different styles of parts for the manufacturer (Gapco). If the window isn't working properly, Identify Parts may be the one company that you'll want to fill in a form request with. Our company will identify and ship you out parts so that you could repair should your window does not close, go up and down or gets stuck and offers a site to assist you find the thing you need and never having to look thru booklets and manuals of similar parts. Please give us a call for the replacements and window repair services you require the most.
• Semco Window Balances
• Semco Window Operators
• Semco Window Pivot Bars
• Semco Window Tilt Latches
• Semco Window Handles
We also take online orders! Please submit a picture of your Semco Hardware for Windows and we will let you know if we can accomplish the request. If you would like us to assist with custom parts on your window, we are always happy to help. Contact our sales team. We can assist you with all of your items or handyman-related needs. We have a highly trained & experienced customer service department with over 30 years of experience and have helped thousands of customers with window replacement parts.
Of course, you can "submit a part" of the other options below to get better pricing. Contact us to get a copy of our parts catalog. Thank you for checking out our business. We love to help you build or modify your window system. We also offer "complete" window replacement part sets. Our hardware looks identical to the original manufacturer, but they have different components. You may be able to get more for the same dollar, but we can make up the difference if you are willing to pay for a price match. Please click for more details.
Identify a Semco Window Part
We have helped thousands of customers through our service and we would be happy to hear from you. Please feel free to call, write or email to place an order or questions. We have a well-rounded professional team and we treat each customer with respect.  Visit us online or call today for more information or to place an order. We do everything from preparing windows to work with latches, handles, covers, operators, and other components for Semco. We can ship our parts out across the USA to accommodate you anywhere, anytime.
We have in stock: Semco Window Casement Operators, Semco Window Awning Operators, Semco Window Casement Hinges, Semco Window Pivot Bars, Semco Window Sweep / Tilt Latches and Semco Window Balancers Semco weather stripping, Semco Window hinges, Semco Window door closers, Semco Window cupboards, Semco Window locker hardware, Semco Window patio door hardware and Semco Window operators.