Champion Window Hardware Parts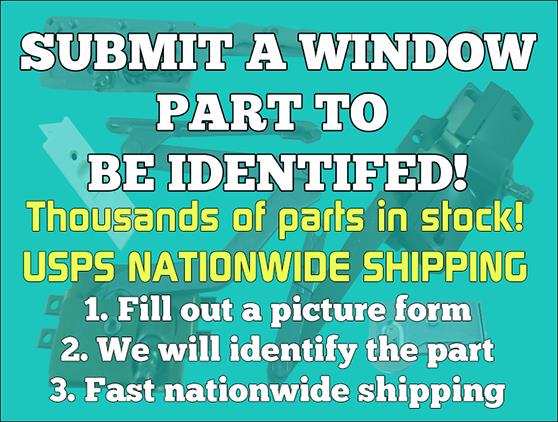 Having a method to identify your Champion Window parts online should be simple.
The first thought that comes to mind when you realize that you need to acquire replacement parts for Champion windows is, "How do I find the right parts?" If you don't have any prior knowledge about windows or the replacement parts industry, this question may be challenging for you. At our business, we provide window part identification services as well as nationwide distribution of parts, including those for Champion windows.
Champion Windows
Let's start by talking about why Champion windows are among the most popular options on the market. Champion is a well-known provider of energy-efficient windows that are ideal for any type of home. Their windows are renowned for being strong and energy-efficient, which helps homeowners reduce their energy costs. Because Champion uses high-quality materials, their windows can survive severe weather and last for a very long period. The variety of windows available from Champion includes single hung, double hung, casement, and awning windows.
The Importance of Identifying the Right Parts
Finding the appropriate components is essential when repairing or replacing Champion windows. For the window to remain in top shape and to prevent future problems, it is crucial to utilize the correct component. Using the incorrect component may cause leaks, air drafts, or improper operation of the window. The identification process might be difficult and calls for an understanding of the window components. Sashes, balances, locks, rollers, and handles are only a few of the pieces used in Champion windows.
Our Identification Services
It can be confusing to identify Champion window pieces, but you don't have to do it by yourself. Expert window part identification services are offered by our business. We are aware of the difficulty in distinguishing parts, and our team of professionals has a thorough understanding of windows and the parts that go into them, including Champion windows. To ensure that we find the precise replacement part, our identification service does extensive research and analysis, making the process easy and hassle-free for you. We will walk you through the entire procedure step-by-step to make sure you have the right part for your Champion window requirements.
Shipping of Parts Nationwide
The next step is to have your part mailed to you after choosing the appropriate component. Your Champion window replacement parts will arrive at your door thanks to our company's nationwide shipping services. To offer dependable and effective shipping services, we work with trustworthy shipping firms. With our speedy shipping services, you can relax knowing that your components will arrive on time and in good shape.
Common Champion Window Replacement Parts
Some of the most common replacement parts for Champion windows include:
Sashes – Sashes are one of the most critical parts of any window. They are the movable part of the window that holds the glass and can be moved up or down. If your window is not opening or closing, or there is a broken glass piece, you may need a replacement sash. We can help you identify the exact sash you need for your Champion window.
Balances –

Balances are responsible for keeping the window sash in place when it is open or closed. Balances can become worn out over time and may require replacement. We can identify the right balance you need for your Champion window, ensuring smooth operation and long-term usage.

Locks – Locks are an essential part of the window. They keep the window closed and enhance security measures. If your locks are not functioning correctly, it may be time to get a replacement. We can help identify the right lock you need for your Champion window, ensuring the highest security standards for your home.
Rollers and Handles – Rollers help the window open and close smoothly, while handles make it easy to open or lock the window. Over time, they may become damaged or worn out; therefore, if you're experiencing difficulty opening or closing your window, it may be time to replace the rollers and handles.
In conclusion, it might be difficult and challenging to identify and locate replacement components for Champion windows. Fortunately, our organization offers countrywide shipping and window component identification services, making the process quick, easy, and effective. We aim to offer the best answer for your replacement Champion window component needs because we are industry specialists.
Frequently Asked Questions (FAQ)
How do I identify what parts I need for my Champion windows? To identify the right parts for your Champion windows, you need knowledge about the window parts. However, if you don't have that expertise, it is best to seek help from a professional window repair company. At our company, we provide window part identification services, which can save you time and hassle in identifying the right part for your Champion window.
What are some of the most common Champion window replacement parts? Some of the most common Champion window replacement parts include sashes, balances, locks, rollers, and handles. Each part is critical in ensuring your window is functioning correctly and enhances the security measures of your home.
How long does it take to receive my replacement parts? The shipping time may vary depending on the shipping options and your location. However, at our company, we ensure quick and reliable shipping services. We collaborate with reputable shipping companies to ensure your parts arrive quickly and in good condition.
Can I replace Champion window parts on my own? We recommend seeking help from a professional window repair company to ensure the accurate replacement of your Champion window parts. Improper installation can cause damage to the window and may require further costly repairs. Our company provides professional window repair services, ensuring your windows are working correctly and enhancing the security measure of your home.
How much does it cost to get Champion window parts shipped? The shipping cost may vary depending on the shipping options and your location. However, at our company, we provide affordable shipping rates and collaborate with reputable shipping companies to ensure the safe and timely arrival of your replacement parts.
How long do Champion windows last? Champion windows are well-known for their quality and durability and can last for many years. However, the lifespan of the windows depends on several factors, such as the quality of the installation, maintenance, and weather conditions.
How do I know when to replace my Champion windows? Several signs indicate that it's time to replace your Champion windows, including excessive condensation, difficulty opening and closing your windows, energy inefficiency, and worn-out parts. If you notice any of these signs, you may need to get your windows replaced or repaired.
How do I maintain my Champion windows? Maintenance is crucial to keep your Champion windows functioning correctly and preserving their lifespan. Regular cleaning, lubrication and replacing worn-out parts are some of the essential maintenance measures you can undertake to keep your windows in their best condition.
What should I do if my Champion windows get damaged during shipping? At our company, we strive to provide excellent customer service, and your satisfaction is our top priority. If your Champion window parts get damaged during shipping, please contact us immediately for assistance.
How can I get in touch with your company for Champion window part replacement needs? You can reach us through our website, email, or phone number provided on our website. Our team of experts is always ready to answer all your questions and provide the best solution for your Champion window part replacement needs.
We have in stock: Champion Window Casement Operators, Champion Window Awning Operators, Champion Window Casement Hinges, Champion Window Pivot Bars, Champion Window Sweep / Tilt Latches and Champion Window Balancers Champion Window weather stripping, Champion Window hinges, Champion Window door closers, Champion Window cabinets, Champion Window locker hardware, Champion Window patio door hardware and Champion Window operators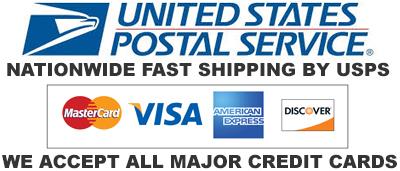 ---
Disclaimer: Please note that we are an independent entity and are not affiliated with or endorsed by the aforementioned company. Our services solely focus on providing part identification assistance by utilizing the information you provide and forwarding it to various suppliers or sources. Furthermore, we cannot be held liable for any transactions, disputes, damages, or losses arising from your interactions or dealings with the suppliers or sources we connect you with. Any reliance on the information provided by us or the suppliers is at your own risk.
All trademarks, or trade names mentioned or used on this website, or any related materials are the exclusive property of their respective owners. The use or mention of these trademarks, or trade names does not imply any endorsement, sponsorship, or affiliation with this platform or its operators unless expressly stated otherwise. Any references made to third-party trademarks, trade names, or logos are solely for informational purposes of such intellectual property.