Not sure what type of AccuWeld part you need? Send us over a few good photos and our team will identify the AccuWeld hardware that you need and get you a price. We ship nationwide to all 50 states and Canada. Just contact IdentifyParts.xyz for all your AccuWeld replacement part needs.
AccuWeld is a well-known name in the windows industry, offering a wide range of high-quality windows for both residential and commercial properties. AccuWeld has been around for over 35 years, and their products have a reputation for durability, energy efficiency, and style.
However, even the best window products can experience wear and tear over time, which can lead to the need for replacements. Fortunately, AccuWeld has a comprehensive network of dealers and distributors across the country to help customers get the parts they need to keep their windows in top condition.
In this article, we'll take a closer look at AccuWeld, the types of windows they offer and explore the various window parts identification services that we can provide on their behalf. Whether you're a homeowner looking for replacement parts or a window supplier seeking assistance for your customers, we have all the information you need.
AccuWeld Windows: Overview
AccuWeld is a recognized leader in the windows industry. The company has an extensive range of products that are suitable for both residential and commercial properties. AccuWeld windows are known for their energy efficiency, durability, and elegant designs that can meet almost any requirement.
Types of AccuWeld Windows
AccuWeld offers a wide range of window styles including double-hung, casement, sliding, awning, fixed, and bay/bow windows. They also offer different window frame materials such as wood, vinyl, and composite.
– Vinyl Windows: This is the most popular type of window frame material, thanks to its affordability, durability, and low maintenance attributes.
– Wood Windows: Wood windows are famous for their timeless beauty, energy efficiency, and insulation properties. They are perfect for those seeking an environmentally-friendly option and prefer the natural look of wood.
– Composite Windows: Composite windows are a blend of wood and vinyl materials, combining the durability of vinyl with the luxurious look of wood. They are great for homeowners who want the best of both worlds.
AccuWeld Window Parts Identification Service
At IdentifyParts.xyz, we understand that window replacement parts are a critical component in maintaining beautiful and durable windows. Our team provides services to identify the specific parts needed for your AccuWeld windows. Our services include the identification of the right brand and model of the window you have, the type of material used on the frame and glass, and the replacement parts needed.
Why Hire Us?
We have a vast knowledge of the AccuWeld brand and its window products. Our team of experts has been in the industry for years and has extensive experience in identifying AccuWeld replacement parts.
Moreover, we pride ourselves on quick and efficient service delivery, providing precise identification and sourcing of AccuWeld replacement parts. We guarantee customers a hassle-free process, whether they are a homeowner looking for replacement parts or a supplier seeking assistance for their customers.
How Our Identification Services Work
Our approach to window part identification is simple and seamless. Firstly, you will need to provide us with the details of your AccuWeld window that needs replacement parts. These could include the product's name, size, and model number, along with its age.
Next, we will conduct a thorough inspection of the original parts or provide you with a list of the details required to identify the right brand and model of your window. Once we've received a complete set of information and identification regarding the specific part required, we will proceed to source it.
We would then provide you with a quote, which will include the cost of the replacement parts and shipping, if needed. Once you approve the quotation provided, we'll organize the parts to be shipped to your door. Our goal is to make the process as simple and hassle-free as possible.
Benefits of Identifying the Right Part
Identifying the right replacement part for your AccuWeld window is essential. The benefits include:
– Cost Savings: Identifying the right replacement part saves overall costs. It ensures that homeowners or contractors do not replace the entire window and only replace the damaged part, reducing their overall expenses substantially.
– Energy Efficiency: Properly fitted and functioning windows with the right replacement parts will help to safeguard your home's energy efficiency. You'll reduce air leakage and prevent drafts, leading to significant savings on your energy bills.
– Maintain Your Home's Aesthetics: AccuWeld windows are famous for their elegant design. Replacing damaged parts with the right replacement parts will help maintain the windows' aesthetic appeal.
Special Cases
We understand that standard issue parts are not always the solutions to certain conditions. Our team is experienced in handling non-standard cases, such as working on custom designs or rare part types that need to be sourced from far-flung parts of the globe. We provide our customers with a personalized solution that meets their specific needs.
AccuWeld is a popular and reputable window brand known for their high-quality products. Replacement parts are integral to the long-term maintenance of AccuWeld windows. Identifying and sourcing the right replacement parts is critical in maintaining the efficiency and aesthetics of the windows.
Our services will provide you with stress-free and efficient AccuWeld replacement parts identification. Our team of experts understands the AccuWeld brand and has extensive experience in identifying replacement parts for any situation. Contact us today to schedule an appointment.
Frequently Asked Questions
Why are replacement parts needed for AccuWeld Windows? Replacement parts are important to maintain the windows' functionality and features, such as energy efficiency and aesthetics.
How do you identify replacement parts for AccuWeld Windows? Detailed inspection of the window's features, materials, and size will be required to identify specific replacement pieces.
Do you offer shipping nationwide? Yes, we offer nationwide shipping for all our replacement parts.
Can homeowners install AccuWeld replacement parts themselves? Our replacement parts are designed to be easy to install, but we recommend hiring a professional to ensure installation is done correctly.
How do I determine if the replacement part is suitable for my window? We provide customers with detailed information about the replacement parts and provide support to ensure it is the appropriate piece for your AccuWeld window.
Are custom parts available for AccuWeld windows? Yes, we offer personalized solutions for our customers, which also include custom-made pieces.
Are your services available only for homeowners? No, our services are open to homeowners and professionals in the industry, such as suppliers, contractors, and installers.
How long does it take to identify and source AccuWeld replacement parts? Generally, it takes anywhere from a few days to weeks to identify and source the parts, depending on their availability.
What payment methods do you accept? We accept various payment methods, such as cash, credit card, checks, and other forms of online payments.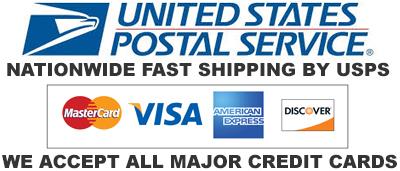 ---
Disclaimer: Please note that we are an independent entity and are not affiliated with or endorsed by the aforementioned company. Our services solely focus on providing part identification assistance by utilizing the information you provide and forwarding it to various suppliers or sources. Furthermore, we cannot be held liable for any transactions, disputes, damages, or losses arising from your interactions or dealings with the suppliers or sources we connect you with. Any reliance on the information provided by us or the suppliers is at your own risk.
All trademarks, or trade names mentioned or used on this website, or any related materials are the exclusive property of their respective owners. The use or mention of these trademarks, or trade names does not imply any endorsement, sponsorship, or affiliation with this platform or its operators unless expressly stated otherwise. Any references made to third-party trademarks, trade names, or logos are solely for informational purposes of such intellectual property.