Coeur d'Alene Windows has been one of the leading manufacturers of high-quality windows in the United States for over 30 years. They are well-known for their exceptional craftsmanship, innovative designs, and energy-efficient products. However, as with any company that has been in business for several decades, Coeur d'Alene Windows has had to deal with the challenges of discontinued parts and limited inventory. Fortunately, there is now a solution for anyone who needs to identify and replace parts for their Coeur d'Alene Windows: the window part identification and shipping services offered by our company.
We Identify Parts for Coeur d'Alene Windows
If you have Coeur d'Alene Windows in your home or business, you know that they are built to last. However, even the best windows need maintenance and repair from time to time. For instance, if you notice that your window is not closing properly, the problem might be with the hardware or a broken part. In such cases, it is important to identify the specific issue and find the right replacement part as quickly as possible to avoid further damage and ensure the safety and comfort of your space.
Our company offers comprehensive window part identification services for Coeur d'Alene Windows, enabling you to easily locate the exact piece you need, whether it is a crank, hinge, lock, handle, or any other hardware component. Once identified, we can also ship the part to your location in a timely and convenient manner, no matter where you are in the United States. In this article, we will go into more detail about how our services work and why they are the best option for Coeur d'Alene Windows owners.
Why Choose Our Window Part Identification Services
There are several benefits to choosing our window part identification services for Coeur d'Alene Windows. First and foremost, we use state-of-the-art technology and tools to identify even the most obscure or outdated parts, so you can rest assured that we will find the right piece for your window, no matter how old or unique it may be. Our team of experienced and knowledgeable technicians is well-versed in the latest window hardware trends, and they undergo regular training to stay up-to-date with the newest techniques and systems.
Another advantage of using our services is that we offer customized solutions based on your specific needs and preferences. We understand that no two windows are exactly alike, and that different homeowners and businesses have different budgets, timelines, and styles. That's why we work closely with our clients to tailor our services and recommendations to their individual situations. Whether you need a simple replacement part or a complete overhaul of your windows, we have the expertise and resources to deliver top-quality results.
Lastly, our window part identification services are fast, reliable, and affordable. We know that time is of the essence when it comes to window repairs and replacements, and we pride ourselves on our quick turnaround times and efficient shipping methods. We also understand that window maintenance and repair can sometimes be a financial burden for our clients, so we strive to keep our prices reasonable and transparent, with no hidden fees or extra charges.
Find Coeur d'Alene Window Parts
Now that you know about the benefits of choosing our window part identification services for Coeur d'Alene Windows, let's take a closer look at how our process works. The first step is to contact us via phone, email, or our website to request a free consultation and quote. We will ask you some basic information about your windows, such as the brand, model, size, and age, as well as the specific part that needs to be replaced. Based on this information, we will provide you with a comprehensive and transparent quote that includes all the costs associated with the identification, shipping, and installation of the part.
If you decide to proceed with our services, we will then begin the identification process. We use a variety of methods to determine the correct part, including visual inspection, measurements, photographs, and technical specifications. Once we have identified the part, we will notify you of its availability and price, and ask for your approval to proceed with the shipping and installation process.
Our shipping methods are fast, secure, and reliable. Depending on your location and the urgency of your window issue, we will choose the most appropriate shipping option, whether it is standard, expedited, or overnight delivery. We use only high-quality shipping materials and carriers to ensure that your part arrives in pristine condition and on time.
Frequently Asked Questions
1. How do I know if I have Coeur d'Alene Windows? You can check if you have Coeur d'Alene Windows by looking for their logo or branding on the window frame or hardware. You can also check your warranty or purchase documents to see if they mention the company. If you are still unsure, you can contact us with some basic information about your windows, and we will help you determine their brand and model.
Can I replace parts for Coeur d'Alene Windows myself? While some minor window repairs and replacements can be done by homeowners or business owners themselves, we recommend that you hire a professional technician to handle any major or complex issues, especially if they involve electrical or structural components. Our company can provide you with trusted and certified technicians in your area who have experience working with Coeur d'Alene Windows.
How long does it take to identify and ship a window part? The duration of our window identification and shipping process can vary depending on the complexity, availability, and urgency of the part. However, we typically provide our clients with a detailed timeline and progress updates throughout the process. We also offer rush and emergency services for urgent situations.
What payment methods do you accept? We accept a variety of payment methods, including credit cards, PayPal, bank transfers, and checks. We also offer flexible payment plans and financing options for those who qualify.
How do I know if my window needs a replacement part or a full replacement? This depends on the extent and nature of the window damage or malfunction. In general, if the issue is confined to one or two parts, such as a broken lock or hinge, a replacement part may be sufficient. However, if the damage is widespread, severe, or affects the structural integrity or energy efficiency of the window, a full replacement may be necessary. Our technicians can help you assess your window situation and provide you with expert advice on the best course of action.
Will you install the replacement part for me? It depends on the specific terms of our agreement with you. Some of our services include installation by our certified technicians, while others may only involve shipping and delivery of the part. We can provide you with a detailed explanation of our services and fees before you finalize your order.
Can you help me with other window brands besides Coeur d'Alene? Yes, while we specialize in identifying and shipping parts for Coeur d'Alene Windows, we can also assist with other popular window brands such as Andersen, Pella, Milgard, Jeld-Wen, and Marvin, among others. Contact us for more information about our capabilities and services.
In conclusion, if you have Coeur d'Alene Windows and need help identifying and replacing parts, our company is the best choice for fast, reliable, and affordable services. We have the expertise, experience, and resources to handle even the most complex or outdated window issues, and we are committed to providing customized solutions and transparent communication throughout the process. Contact us today to schedule your free consultation and see how we can help you make your Coeur d'Alene Windows as good as new.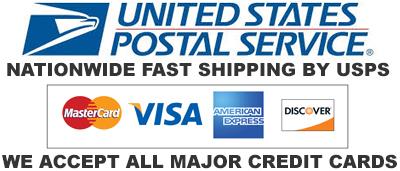 ---
Disclaimer: Please note that we are an independent entity and are not affiliated with or endorsed by the aforementioned company. Our services solely focus on providing part identification assistance by utilizing the information you provide and forwarding it to various suppliers or sources. Furthermore, we cannot be held liable for any transactions, disputes, damages, or losses arising from your interactions or dealings with the suppliers or sources we connect you with. Any reliance on the information provided by us or the suppliers is at your own risk.
All trademarks, or trade names mentioned or used on this website, or any related materials are the exclusive property of their respective owners. The use or mention of these trademarks, or trade names does not imply any endorsement, sponsorship, or affiliation with this platform or its operators unless expressly stated otherwise. Any references made to third-party trademarks, trade names, or logos are solely for informational purposes of such intellectual property.