We specialize in identifying Elevate window parts for homeowners and businesses, providing shipping to any destination across the country. This article provides an in-depth discussion of the different parts our services cover, the benefits of the services, and the process involved.
We Identify Parts for Elevate Windows
If you're a homeowner or business owner with Elevate windows in your establishment, you know how challenging it can be to find the right parts to keep them in good condition. At times, you might come across a particular section that requires replacement, and without the right identification, you risk purchasing the wrong piece, wasting time and money.
What Are Elevate Windows?
Elevate windows are durable and energy-efficient windows used across the United States for new construction and replacement projects. They offer a range of customization options, including different colors of interior and exterior window frames, grilles, and glass options. All Elevate windows feature top-quality materials and construction, such as premium quality hardware and weather-resistant extruded aluminum exteriors.
Types of Window Parts That We Identify
We identify various window parts for Elevate windows, ranging from hardware to glass types. Here are some of the window sections and parts that our services cover.
1. Window sashes- the moveable part of the window that holds the glass.
2. Window balances- a mechanism used to keep the window sash at an open level.
3. Window screens- an important part that helps keep bugs, dirt, and debris out of the house.
4. Window locks- a mechanism that ensures the window is secure when closed.
5. Glass types- including different thicknesses, Low E-coatings, Argon gas, and tinted options.
Benefits of Our Services
There are several benefits of using our window part identification and shipping services. First, our team of experts identifies the right part for your Elevate window, reducing your hassle in finding the right piece yourself. Additionally, we ensure that the parts we provide are of exceptional quality, comparable, and sometimes better than the original pieces you're replacing, ensuring they last longer. In addition, our shipping services ensure that you receive the right parts in good condition, wherever you are in the United States. Finally, you have access to our exceptional customer service, ensuring that you have a great experience throughout the process.
Process of Using Our Services
Using our services is straightforward and hassle-free. First, reach out to us with your request, including photographs of the section that requires replacement. If you're unsure which part requires replacement, our team will walk you through the process of identifying the section that requires replacement. Afterward, our team identifies the part for you and provides options for the new part, including options that are better than the original parts. After selecting the piece that works best for your needs, we provide a quote with the cost of the part and shipping. If you're satisfied with the quote, we ship the items to your preferred location, helping you install the section or connecting you with a local professional for installation if necessary.
Frequently Asked Questions
Can I replace the glass on my Elevate window, or do I need to replace the entire window? Yes, you can replace the glass on your Elevate window. Our services include identifying and providing different glass options that suit your needs.
How do I identify the specific window section that requires a replacement? You can identify the specific window part by sending us photographs of the section that requires replacement. Additionally, our team can provide guidance on replacement identification if you're unsure which section requires replacement.
How long does shipping take? Shipping varies depending on the destination and availability of the parts. However, we strive to provide shipping services within a week for most parts in stock.
How much does the replacement part cost? Our prices depend on the type and complexity of the replacement part, which we can provide once we identify the part that requires replacement.
Can I install the replacement part myself? Yes, you can install the replacement part yourself if you have the required skills and expertise. We can also connect you with a local professional for installation if necessary.
What is good to know when installing replacement parts? When installing replacement parts, ensure that you follow the manufacturer's instructions and that you have the necessary tools. Additionally, it's important to wear safety gear such as gloves and protective eyewear during installation.
What is the most challenging part of replacing a window part? The most challenging part of replacing a window part is identifying the right section that requires replacement. Additionally, finding the right part and ensuring that it fits correctly in the window sections can be challenging.
Can you help me with the installation process? While we don't provide installation services directly, we can connect you with a local professional who's experienced in installing window parts.
Is Elevate still in business? Yes, Elevate windows is still in business, and we can help you identify and provide replacement parts for the brand.
Our window part identification and shipping services offer an easy and effective way to maintain your Elevate windows, ensuring they continue to provide functionality and energy efficiency. With an expert team of professionals, exceptional customer service, and guaranteed quality in every replacement part we ship, you can trust our services to get the job done right. Contact us today for your Elevate window part identification and shipping needs, and let us help you restore your windows to their best condition.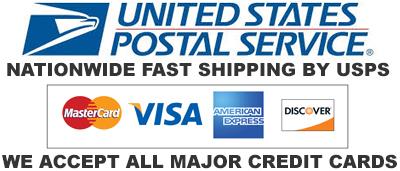 ---
Disclaimer: Please note that we are an independent entity and are not affiliated with or endorsed by the aforementioned company. Our services solely focus on providing part identification assistance by utilizing the information you provide and forwarding it to various suppliers or sources. Furthermore, we cannot be held liable for any transactions, disputes, damages, or losses arising from your interactions or dealings with the suppliers or sources we connect you with. Any reliance on the information provided by us or the suppliers is at your own risk.
All trademarks, or trade names mentioned or used on this website, or any related materials are the exclusive property of their respective owners. The use or mention of these trademarks, or trade names does not imply any endorsement, sponsorship, or affiliation with this platform or its operators unless expressly stated otherwise. Any references made to third-party trademarks, trade names, or logos are solely for informational purposes of such intellectual property.