Gu Hardware Parts
Having a means to identify your Gu Window Parts online should be easy.
Identify Parts has provided Gu part identification and window hardware replacement parts over 15 years we always provide an excellent service and backing it up with our knowledgeable window parts team. Our trained staff is professional and qualified to handle any kind of hardware identification. Need a component now? We will be very happy to discuss our Gu identification service for your home or rental property.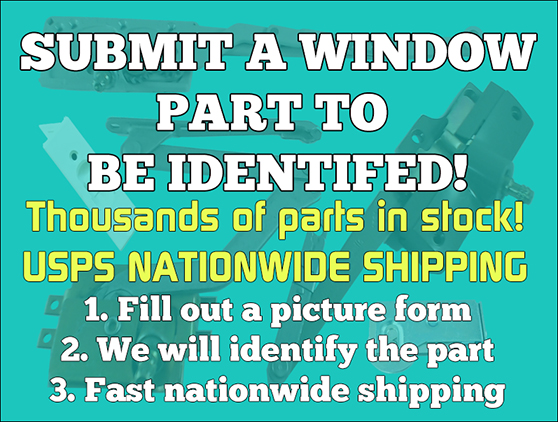 Gu Window Parts
Our Gu window part identification services offer a quick, dependable, and accurate solution to this issue. Contact us immediately to find your Gu window replacement component and have your windows working properly again.
About Gu Windows
Gu Windows is a well-known window brand that originated in Germany and today operates in more than 50 countries. The company is well-known for producing high-quality, fashionable windows that are both energy efficient and long-lasting. They provide a diverse selection of items that appeal to various architectural and design trends. Gu windows may be found in a variety of residential and business constructions worldwide.
Common Gu Window Parts That Need Replacement
Although Gu windows are long-lasting and sturdy, components wear and deteriorate over time. It is critical to determine which parts of your window require replacing in order for it to perform properly. Here are some of the most often replaced Gu window parts:
Handles – Handles are the most frequently replaced Gu window part. It is because they are the most used part of the window, and the grease inside the mechanism wears out over time, making them less smooth to operate. Handles come in many different styles and finishes to match your window's aesthetics.
Locks – Locks are vital to the security of your home. Over time, they can become loose or broken, leaving your home vulnerable to intruders. Replacing Gu window locks is crucial to keep your home secure.
Hinges – Hinges are what connect the window frame to the sash. They wear out due to constant opening and closing of the window. Faulty hinges can damage the window's sash, and it is essential to replace them to keep your window in optimal condition.
Weather Stripping –  Weather stripping on Gu windows helps to seal the window and prevent air, dust, and water leaks. Weather stripping can become brittle over time and can crack or peel off, resulting in inefficiency. Replacement of this part can improve your window's energy efficiency and strengthen its seal against outdoor elements.
How We Identify Gu Window Parts for You
Our window part identification services for Gu windows are straightforward and effective. We have a team of experts that can identify the type of replacement part needed for your Gu window. Here is how we identify and order Gu window parts for you:
Step 1: Provide Window Information
The first step is to provide us with the Gu window information. This would include the window brand, model, size, and part description. We will then validate the information provided with the manufacturers' specifications to ensure we get an accurate match for your replacement part.
Step 2: Confirmation
Once we confirm and identify the part you need, we will provide you with a quote and delivery dates. We will also ensure that the replacement part we suggest is the best fit for your window.
Step 3: Shipment
We will proceed with the order, and the replacement part will be shipped to your location. Our shipping services are fast and reliable, and we provide nationwide shipments.
Step 4: Installation Advice
We offer installation advice services to help you install your replacement part. Our experts can advise you on installation best practices and help you avoid common mistakes that can damage your Gu window.
Benefits of Using Our Gu Window Part Identification Services
Our Gu window part identification services offer various benefits that set us apart from other companies. Here are some of the benefits:
Fast and Reliable Services- We understand how frustrating it can be when your window components are broken, and you cannot find a periodical replacement part. Our services are fast and reliable, and we ensure that your replacement part is delivered at your doorstep on time. This means you won't have to wait any longer with your broken window.
Expert Consultation –

Our team of experts can identify and select the best replacement part for your Gu window. We also offer consultation on how to install your replacement part, and we provide tips on how you can maintain your window parts for enhanced durability.

Nationwide Shipping – We provide nationwide shipping for our products, which means that no matter where you are located, we can deliver your replacement part right to your doorstep.
Pairing with Reputable Manufacturers – We partner with reputable Gu replacement part manufacturers to ensure that the hardware we provide you with is a perfect fit for your window. Our parts are not only of high quality, but they also come with a manufacturer's warranty to guarantee durability.
Frequently Asked Questions
How long does it take for you to identify the necessary Gu window part? The process of identifying the Gu window replacement part takes about five business days.
How long does it take to ship my Gu window replacement part? We offer prompt shipping services, and the delivery timeline depends on your location. However, it typically takes anywhere from two to five business days to receive your replacement part.
How can I tell if I need to replace a window part? If you notice that your window is not functioning as it should, it is essential to check the parts and identify which one needs replacement. We recommend consulting our team of experts to conduct a thorough inspection and determine which part needs a replacement.
Is it safe to install the Gu window part on my own? We recommend that you seek professional help when installing Gu window parts. When installed incorrectly, these parts could compromise your window's performance and efficiency, and may even cause damage to your window.
Will the replacement part provided by your company fit my Gu window model? Yes, we guarantee that our replacement parts will fit your Gu window model precisely. We validate the part description with Gu window manufacturers' specification to ensure a perfect fit.
What forms of payment do you accept for your window part identification services? We accept all major credit cards and PayPal as payment modes for our services.
Do you offer warranties on your Gu window replacement parts? Yes, all our products come with a manufacturer's warranty to give you peace of mind and guarantee durability.
Do you ship outside the US? At the moment, we only provide shipping nationwide within the US.
What is the average cost of Gu window replacement parts? The cost of the replacement parts for Gu windows varies depending on the model and the type of part needed. Our prices are competitive, and we provide accurate quotes for each item.
Can I find Gu window replacement parts at a hardware store? While some parts may be available at hardware stores, it is advisable to seek our expert consultation to guarantee that you have the right replacement part for your Gu window. Most hardware stores do not offer a wide range of Gu window replacement parts, and you may not find the exact match for your window.
• Gu Window Balances
• Gu Window Operators
• Gu Window Pivot Bars
• Gu Window Tilt Latches
• Gu Window Handles
Getting new parts for the energy efficient windows will offer you you a return on a great investment, and new Gu replacement hardware will help in enhancing the feel and look and feel of the home. We have been a complete window, glass, screen and patio door repair company and our background includes complete windows and sliding patio doors replacement and repair services.
---
Disclaimer: Please note that we are an independent entity and are not affiliated with or endorsed by the aforementioned company. Our services solely focus on providing part identification assistance by utilizing the information you provide and forwarding it to various suppliers or sources. Furthermore, we cannot be held liable for any transactions, disputes, damages, or losses arising from your interactions or dealings with the suppliers or sources we connect you with. Any reliance on the information provided by us or the suppliers is at your own risk.
All trademarks, or trade names mentioned or used on this website, or any related materials are the exclusive property of their respective owners. The use or mention of these trademarks, or trade names does not imply any endorsement, sponsorship, or affiliation with this platform or its operators unless expressly stated otherwise. Any references made to third-party trademarks, trade names, or logos are solely for informational purposes of such intellectual property.