At our company, we are committed to making the process of Lindsay windows' hardware identification and shipping hassle-free for you. Whether you are a homeowner, contractor, or window installer, we offer a range of services to help you find and ship the right window hardware you need. With our extensive knowledge and expertise in the window industry, we ensure that you get a reliable and cost-effective solution to meet your needs. Here's a closer look at how we can help.
We Identify Parts for Lindsay Windows
As a homeowner, you might agree that windows play an essential role in enhancing the aesthetic appeal and functionality of your property. While installing high-quality windows becomes a necessary investment, it is equally important to ensure that you maintain and repair them regularly to increase their longevity. However, with time and usage, windows may develop issues such as broken hinges, faulty locks, and damaged screens that require timely replacement. When it comes to finding the right replacement parts for your Lindsay windows, it can become a tedious task due to the lack of availability of specific hardware and parts. Here's where our window part identification and shipping services come into play.
Window Part Identification for Lindsay Windows
The first step towards solving your window hardware issues involves identifying the specific parts you need. As a homeowner, it can be challenging to figure out the exact replacement part for your window, especially if you don't have any professional training. At our company, we offer window part identification services that help you identify the parts required to fix your Lindsay windows effectively.
Our team of experts has extensive knowledge of Lindsay window parts, and we prioritize customer satisfaction by providing clear and concise identification solutions. Once you contact us, we offer you comprehensive instructions on how to identify the parts required for your window. This might involve taking measurements, providing product details, or sending us images of your window hardware. By working closely with you, we aim to save you time, effort, and money needed to find the right window hardware.
Fast and Reliable Nationwide Shipping
After identifying the necessary parts for your Lindsay windows, we offer nationwide shipping services to your doorstep. Our shipping services cover all states in the USA, and we work with the best logistics providers to ensure your order arrives as quickly as possible. We understand the importance of timely delivery, especially when it comes to window repairs or replacements, and therefore provide the fastest shipping services to cater to your needs.
Our shipping options include standard, expedited, and overnight delivery. With our tracking system, you can also track the status of your order until it arrives at your doorstep. Whether you require a single part or hardware for multiple windows, we offer cost-effective shipping solutions to ensure that you receive your order on time and in good condition.
High-Quality Window Hardware
When it comes to Lindsay windows, it is crucial to install high-quality hardware that not only restores the performance of your windows but can also withstand the test of time. At our company, we understand the importance of quality hardware, and therefore offer only the best and most authentic parts for your Lindsay windows.
We source our window hardware parts from reputable manufacturers and suppliers, ensuring that they meet the highest industry standards. Our window hardware is durable, efficient, and easy to install, making the entire replacement process hassle-free. We provide an extensive range of hardware options for Lindsay windows, including hinges, locks, handles, rollers, and screens. Our hardware comes in various colors and finishes, such as brass, bronze, and chrome, to match your window aesthetics.
Customer Support and Satisfaction
Our primary goal is to offer exceptional customer service and satisfaction. We aim to make the entire process of identifying and shipping window hardware, a simple and stress-free experience. Our dedicated customer support team is available 24/7 to answer your queries, provide technical advice, and offer professional assistance at every step of the process.
We also ensure that you get the right window hardware for your Lindsay windows by providing clear instructions on how to identify and measure the hardware parts. Our experts are always ready to provide personalized solutions based on your unique needs, ensuring that you get the most cost-effective and practical solutions for your window hardware issues.
Frequently Asked Questions
What is Lindsay Windows? Lindsay Windows is a company that specializes in manufacturing and installing high-performance replacement windows and patio doors.
Can I buy Lindsay window hardware from your company? Yes, we offer identify and deliver Lindsay window hardware parts nationwide, including screens, locks, handles, and roller assemblies.
How do I identify the specific window hardware required for my Lindsay windows? Our experts can guide you through the identification process, Give us a call and our team will assist you in identifying the hardware your Lindsay windows require.
How long does it take to ship the window hardware parts? Shipping times depend on your location, but we offer standard, expedited, and overnight delivery options.
Is your window hardware durable and of high-quality? Yes, we source our window hardware from reputable suppliers, ensuring that they meet the highest industry standards. Our hardware is durable, efficient, and comes in a range of colors and finishes to match your window aesthetics.
Can my window hardware be repaired instead of replaced? Yes, sometimes, window hardware can be repaired instead of replaced. Contact us for more information on repair options.
What if I am not sure which window hardware part I need? Our experts can help you identify and measure the hardware parts you need. Contact us for assistance.
Do you offer installation services for window hardware? No, we do not offer installation services, but our customer support team can guide you through the installation process and answer any questions you have about hardware replacement.
In conclusion, identifying and replacing the right window hardware for Lindsay windows can be challenging, but with our company's assistance, that no longer needs to be the case. We offer comprehensive hardware identification, nationwide shipping services, high-quality window hardware, and exceptional customer support to make your entire window hardware replacement process as seamless as possible. Whether you are a homeowner, contractor, or window installer, we are committed to providing practical and cost-effective solutions to meet your needs. Contact us today for more information!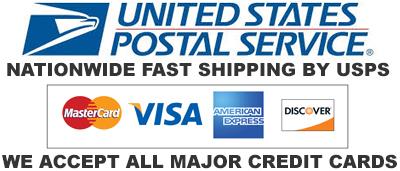 ---
Disclaimer: Please note that we are an independent entity and are not affiliated with or endorsed by the aforementioned company. Our services solely focus on providing part identification assistance by utilizing the information you provide and forwarding it to various suppliers or sources. Furthermore, we cannot be held liable for any transactions, disputes, damages, or losses arising from your interactions or dealings with the suppliers or sources we connect you with. Any reliance on the information provided by us or the suppliers is at your own risk.
All trademarks, or trade names mentioned or used on this website, or any related materials are the exclusive property of their respective owners. The use or mention of these trademarks, or trade names does not imply any endorsement, sponsorship, or affiliation with this platform or its operators unless expressly stated otherwise. Any references made to third-party trademarks, trade names, or logos are solely for informational purposes of such intellectual property.