Identifying the correct ODL window part is the first step to repairing your damaged window. ODL parts are not typically labeled with their name or series numbers, making it challenging to identify them. However, using a few simple tricks and the knowledge of how ODL windows are built and designed, it's easy to determine the parts you need.
We Identify Parts for ODL Windows
ODL, a leading manufacturer of high-quality windows and door parts, has been providing exceptional products for over 70 years. Despite their quality, ODL window parts can experience wear and tear, which can cause them to malfunction, making it difficult to open or close them. Since ODL has been in business for many years, it can be challenging for homeowners and contractors to identify the specific window part they need and the correct replacement part. This is where our company, which offers window part identification and shipping services, comes in. Whether it is a sash or a locking mechanism, our knowledgeable team can help identify the required part quickly and easily. In this article, we will explore ODL windows, how to identify their parts, and how our company can help you achieve easy DIY window repair.
Overview of ODL Windows
ODL produces a wide range of windows for residential and commercial applications. Their products include double-hung windows, sliding windows, casement windows, bay and bow windows, picture windows, and more. ODL windows are renowned for their durability, energy efficiency, and ease of use. They incorporate features like vinyl frames, argon gas-filled panes, and insulated glass to help reduce energy costs and keep indoor temperatures comfortable. These windows are also built to last, providing homeowners with reliable and long-lasting solutions.
However, like all windows, ODL window parts can wear out or break down, and require repair or replacement. When this happens, it is essential to identify the problem and obtain the correct replacement part. At times, identifying the correct part can be difficult, especially for those who are new to DIY window repair.
Identification of ODL Window Parts
The first step is identifying what type of window you have. Whether it is a double-hung or casement window, there are many variants, and every type has unique parts and pieces. Therefore, before proceeding to identify window parts, research your ODL window thoroughly to know its type and series.
Next, examine the window and identify any visible markings or model numbers on the parts. Many ODL window parts like locks, latches, and handles have model numbers or labels on them. This information often indicates the manufacturer and the specific type of piece you need. If you can't find any such markings, note down the size and shape of the piece. A detailed description of the part, such as color, length, width, and thickness, can help to identify the correct replacement part.
Another way to precisely identify your ODL window part is by consulting an expert. Our company has a team of professionals who are experts in identifying and locating ODL replacement parts. By sharing pictures or videos of the window part in question, our team can take advantage of their experience and knowledge to identify the part and provide a quote for its replacement.
How Our Company Can Assist You
Our company specializes in identifying and shipping window parts nationwide, including those manufactured by ODL. With our extensive experience and knowledge in the window industry, we have a broad range of resources at our disposal, from traditional catalogues to online databases. These resources enable us to identify the correct ODL replacement part and help you get your window back in order without any undue hassle.
At our company, we make the replacement process quick and easy for our customers. All you have to do is send us a picture of the damaged or broken part and provide us with the necessary measurements. Our team of experts will then determine the correct replacement part you need, and we will ship it out to you within a few days. Whether you need a replacement window lock, handle, or hinge, we offer high-quality, affordable parts that meet your specific needs.
Frequently Asked Questions
Do you charge a fee for window part identification service? No, we do not charge a fee for our window part identification service. Our customers only pay for the replacement part(s) they need and shipping costs.
Do you ship ODL window parts nationwide? Yes, we ship ODL window parts nationwide to customers all over the United States, quickly and efficiently.
Can I install the ODL replacement part myself, or do I need professional help? When you receive the replacement part from us, we will include instructions for DIY installation. However, if you're not comfortable with DIY window repair, we can recommend and arrange for professional installation for you.
How long does it take to identify and ship out the ODL replacement part? After we receive your request, we can typically identify the correct replacement part within a few hours. Shipping times depend on the location of the customer, but generally, parts are delivered within 2-3 business days.
What types of ODL replacement parts do you carry? We carry a wide range of ODL replacement parts, including window locks, sashes, balances, glazing beads, pivots, and more. Our inventory is continually updated, and we have access to the latest ODL replacement parts.
Do I need special tools to install the ODL replacement part? In most cases, installation requires only standard household tools, such as a screwdriver and pliers. The replacement part will come with instructions and often with all the necessary hardware required to install successfully.
How do I measure the ODL replacement part? Measure the length, height, and thickness of the piece; then, compare the measurements against the manufacturer's specifications or by using our window identification guide.
Can you help me identify other window brands besides ODL? Yes, we can help you identify replacement parts for other window brands, including Pella, Marvin, Andersen, Vanguard, and more.
ODL windows are a fantastic choice for homeowners looking for easy-to-use, energy-efficient, and high-quality windows. Our window part identification and shipping services have proven to be extremely beneficial for homeowners and contractors when it comes to repairing ODL windows. Whether you need to repair a single window or need to replace several window parts, our experts can help you identify the correct replacement part within a few hours. By providing quality window parts, exceptional service, and expert advice, we make the repair process easy and affordable for our customers. Feel free to contact us if you have any questions or need help identifying and shipping ODL window parts.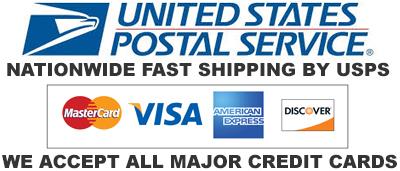 ---
Disclaimer: Please note that we are an independent entity and are not affiliated with or endorsed by the aforementioned company. Our services solely focus on providing part identification assistance by utilizing the information you provide and forwarding it to various suppliers or sources. Furthermore, we cannot be held liable for any transactions, disputes, damages, or losses arising from your interactions or dealings with the suppliers or sources we connect you with. Any reliance on the information provided by us or the suppliers is at your own risk.
All trademarks, or trade names mentioned or used on this website, or any related materials are the exclusive property of their respective owners. The use or mention of these trademarks, or trade names does not imply any endorsement, sponsorship, or affiliation with this platform or its operators unless expressly stated otherwise. Any references made to third-party trademarks, trade names, or logos are solely for informational purposes of such intellectual property.