As windows age, it's not uncommon for parts to break or wear out. This can be frustrating for homeowners, particularly if the window brand is no longer in business. That's where we come in. Our company offers window part identification services and shipping of the parts nationwide, specializing in Simpson windows. In this article, we'll explore Simpson windows, common parts that need replacing, and how we can help.
We Identify Parts for Simpson Windows
Simpson has been a leader in the window industry for over many years. They are known for their high-quality wood windows, which are both beautiful and durable. Simpson's windows are designed to last, with features such as insulated glass and weatherstripping to keep the elements out. They offer a wide range of styles, from traditional to modern, to fit any home's aesthetic.
Simpson windows are typically made of wood, with aluminum-clad exteriors for added durability. They offer a range of glass options, including low-E coatings for energy efficiency. Most Simpson windows are double-hung or casement style, with a few specialty options such as bay or bow windows.
Common Simpson Window Parts
Over time, parts on Simpson windows may need to be replaced due to wear and tear. Below are some of the most common parts that we help identify and replace:
Sash Lock – Sash locks are the mechanisms that keep windows closed and secure. Over time, these locks can become worn or damaged, making it difficult to lock the window. We offer a variety of replacement sash locks for Simpson windows, ensuring that your windows stay secure.
Balance System – The balance system is what allows double-hung windows to slide up and down smoothly. It's made up of a series of springs or other mechanisms that counterbalance the weight of the window sash. If the balance system fails, the window may become difficult to open or may slam shut unexpectedly. We offer replacement balance systems for Simpson windows, ensuring that your windows operate smoothly.
Weatherstripping – Weatherstripping is the material that seals the window frame against the elements. Over time, weatherstripping can become worn or damaged, allowing drafts to enter your home. We offer replacement weatherstripping for Simpson windows in a variety of materials to suit your needs.
Hardware – Hardware on Simpson windows includes everything from handles and hinges to screens and grilles. These components can become worn or damaged, making it difficult to operate the window or compromising its appearance. We offer a wide range of replacement hardware for Simpson windows to keep them looking and functioning like new.
How Our Service Works
Our window part identification service is simple and straightforward. All you need to do is provide us with information about your Simpson windows, such as the window style and any markings or labels on the frame. From there, we'll identify the parts you need and provide you with a quote for the replacement parts and shipping.
Once you've approved the quote, we'll ship out the parts to you as soon as possible. We ship nationwide and are committed to getting your parts to you quickly and efficiently. We also offer installation advice and support to ensure that your replacements are installed correctly.
Frequently Asked Questions
Here are some common questions we receive about our Simpson window part identification service:
Can you identify parts for other window brands besides Simpson? While we specialize in Simpson windows, we can also help identify parts for other window brands. Simply provide us with as much information as possible about your window and we'll do our best to help.
How long does it take to receive replacement parts? We typically ship out replacement parts within 1-2 business days of receiving your order. Delivery times vary based on your location and shipping method. We'll provide you with an estimated delivery date when you place your order.
Do you offer installation services? We do not offer installation services, but we do offer installation advice and support to ensure that your replacements are installed correctly. We recommend consulting a professional installer for best results.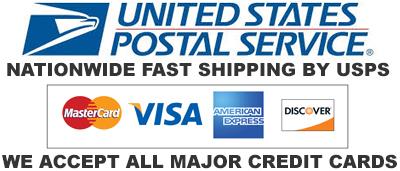 ---
Disclaimer: Please note that we are an independent entity and are not affiliated with or endorsed by the aforementioned company. Our services solely focus on providing part identification assistance by utilizing the information you provide and forwarding it to various suppliers or sources. Furthermore, we cannot be held liable for any transactions, disputes, damages, or losses arising from your interactions or dealings with the suppliers or sources we connect you with. Any reliance on the information provided by us or the suppliers is at your own risk.
All trademarks, or trade names mentioned or used on this website, or any related materials are the exclusive property of their respective owners. The use or mention of these trademarks, or trade names does not imply any endorsement, sponsorship, or affiliation with this platform or its operators unless expressly stated otherwise. Any references made to third-party trademarks, trade names, or logos are solely for informational purposes of such intellectual property.