We guarantee that our services will provide you with the required Winchester window parts you need. If you need our services, please contact us today. Winchester is a brand that is well-known for its quality windows and doors. It has been providing homeowners with top-quality window parts for many years.
We Identify Parts for Winchester Windows
Windows have a vital role in the functionality and aesthetic appearance of the home, and when they require repair or replacement, it can be challenging to determine the specific part that is required. Here is a comprehensive guide to how we offer window part identification services for Winchester windows, as well as nationwide shipping of the parts.
Understanding Winchester Windows
Winchester is a well-respected brand in the window industry, and many homeowners have been using their windows and doors for decades. The company has made a wide range of window types, including bay, awning, casement, double-hung, single-hung, sliding, and specialty windows. All their windows are made to be durable, energy-efficient, and easy to operate.
Winchester windows are made from a variety of materials, including aluminum, fiberglass, and vinyl, and they come in various shapes and sizes. These windows have unique parts that allow them to function as they do. However, it's essential to know that some parts might become worn or damaged over time. Knowing what parts to buy is essential to ensure that the window remains in optimal condition.
Why Proper Identification of Winchester Window Parts is Important
When windows fail, it can be tempting to replace the entire unit. However, at times only specific parts of the windows cause the problems. This is where window part identification comes in handy. Proper identification of the window parts saves homeowners plenty of money, time, and headaches. It's essential that homeowners know what parts are required for their windows so that they can purchase the right ones.
Window part identification also eliminates the need for guesswork when fixing broken windows or replacing damaged parts. When you don't have proper identification, it can become a frustrating experience. You may buy the wrong part or spend hours looking for the correct parts. This not only wastes your time and money but also prolongs the time in which you spend with your windows out of order.
Our company provides comprehensive window part identification services that enable homeowners to make the right decisions about their windows' repair or replacement.
How Our Services Work
Our company is an Winchester window parts identification and shipping company. We provide a comprehensive platform for homeowners to identify the parts they need and get the parts shipped fast and affordably. Our Winchester window parts identification services are straightforward yet effective. Here are the steps to take:
Step 1: Request a Consultation – We offer a free consultation for homeowners who want to identify Winchester window parts and solve their window problems. We have trained and experienced specialists who will take you through the process.
Step 2: Send Pictures of Your Window Parts – Once you request a consultation, we require you to send quality pictures of your existing window parts showing the details of each part. This enables our Winchester window specialists to identify the parts quickly.
Step 3: Get an Accurate Identification of Your Winchester Window Parts – After we receive your pictures, our specialists go through them to identify the parts in need of repair or replacement. We use the latest technical tools and identification techniques to ensure we are accurate in identifying the parts required. Once we identify the parts, we will provide recommendations accordingly.
Step 4: Order the Parts and Receive them on Time – After we have identified the parts required, you can choose to order them from us. We are a trusted nationwide shipping company that will deliver the Winchester window parts you need right to your door. We provide fast and affordable shipping services that are reliable and efficient.
Why Choose Our Services
Our commitment to excellent customer service and our extensive experience in Winchester window parts identification are just some reasons why homeowners should choose our services. Other benefits include:
Fast Response Time – We have a team of window experts who are available to respond to your inquiries promptly. We understand the importance of window repair and replacement and will work to get the process started right away.
Competitive Pricing – We provide competitive pricing on all of our Winchester window parts identification and shipping services. Our aim is to ensure that homeowners get affordable prices for high-quality parts.
Experienced Technicians – Our technicians have years of experience and are trained to work specifically on Winchester windows. They have extensive knowledge of Winchester windows, ensuring that they provide accurate and thorough window parts identification.
Nationwide Order and Shipping – Our Winchester window parts identification and shipping services are available nationwide. No matter where you live, you can access our services to identify the required parts and have them shipped to your door.
Frequently Asked Questions about Winchester Windows
My Winchester windows are old, and I can't find replacement parts. What should I do? While it's essential to maintain your windows, if your windows are too old and no longer have replacement parts available, it may be time to replace them entirely. Our experts can assist you in the window replacement process for better efficiency.
Can I install the parts myself? While most homeowners prefer DIY for repair, we always recommend working with professionals to avoid further damage to your Winchester windows. However, should you choose to do it yourself, we offer advice and direction to ensure you can do it properly.
Is Winchester still in business? Winchester is no longer in business, but our company still offers replacement parts and identification services to our customers.
How long does it take to identify window parts? Our experienced specialists can identify window parts between 24 to 48 hours after discussing with you and receiving the pictures.
Do you offer warranties on the parts you provide? Yes, we offer warranties on the parts we provide, and our specialists can provide more information on our warranty programs.
In conclusion, our window part identification services and nationwide shipping provides a straightforward solution to Winchester window homeowners who want to maintain their windows' functionality and aesthetic appearance. Our company takes pride in our work and ensures that homeowners receive adequate services to fix or replace their windows.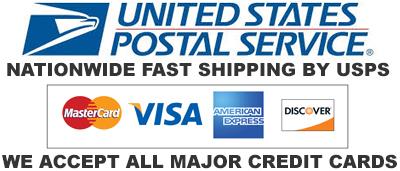 ---
Disclaimer: Please note that we are an independent entity and are not affiliated with or endorsed by the aforementioned company. Our services solely focus on providing part identification assistance by utilizing the information you provide and forwarding it to various suppliers or sources. Furthermore, we cannot be held liable for any transactions, disputes, damages, or losses arising from your interactions or dealings with the suppliers or sources we connect you with. Any reliance on the information provided by us or the suppliers is at your own risk.
All trademarks, or trade names mentioned or used on this website, or any related materials are the exclusive property of their respective owners. The use or mention of these trademarks, or trade names does not imply any endorsement, sponsorship, or affiliation with this platform or its operators unless expressly stated otherwise. Any references made to third-party trademarks, trade names, or logos are solely for informational purposes of such intellectual property.